Letting the world in on what it feels like being her in her Guardian Life cover, Nse Ikpe-Etim is seen wearing LadyBeellionaire cream scuba trench jacket dress with puffy sleeves and a notched up collar, paired with maroon scuba pants for a stunning contrast.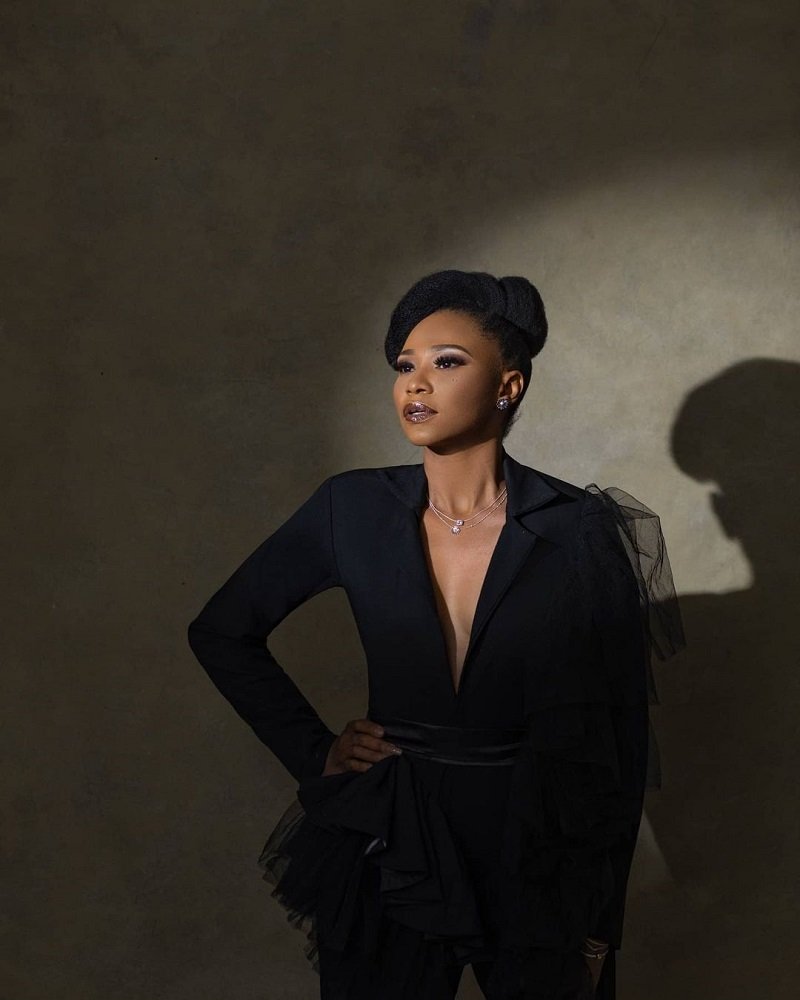 Nse's second look at the Guardian Life cover photoshoot featured the 'Zetland' jumpsuit, the 8th look from the Bol de Salade collection.
The 'Zetland' jumpsuit is a black crepe jumpsuit with a notched plunging neckline collar, draped with black tulle ruffles running from the shoulders to the side of the waist.
The 'Zetland' jumpsuit is currently in stock and available for order.