Media personality Gbemi Olateru Olagbegi, popularly known as Gbemi O O, was spotted in a LadyBeellionaire tan-colored, silky, mercury corporate dress with asymmetrical tan and chocolate mercury ruffles running from the waist of the dress to the knee.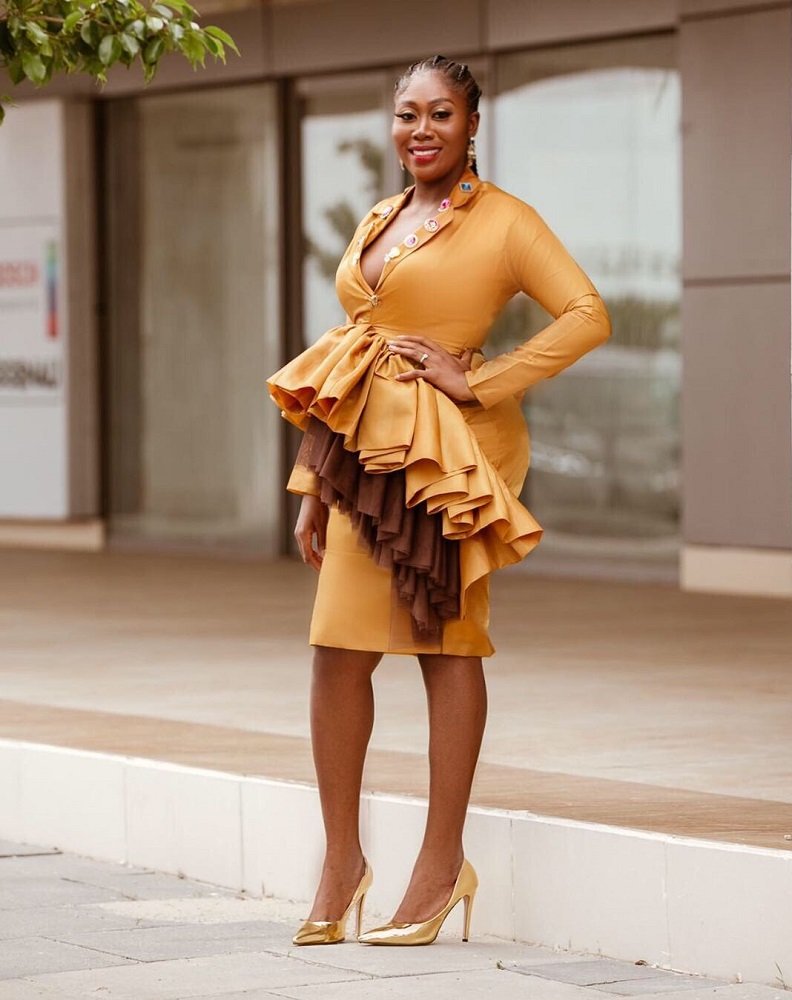 This long-sleeved, knee-length dress is adorned with multicolored embellishments on the collar to accentuate the v-neckline.

Gbemi wore this piece to the Moet Grand Day event in Lagos.