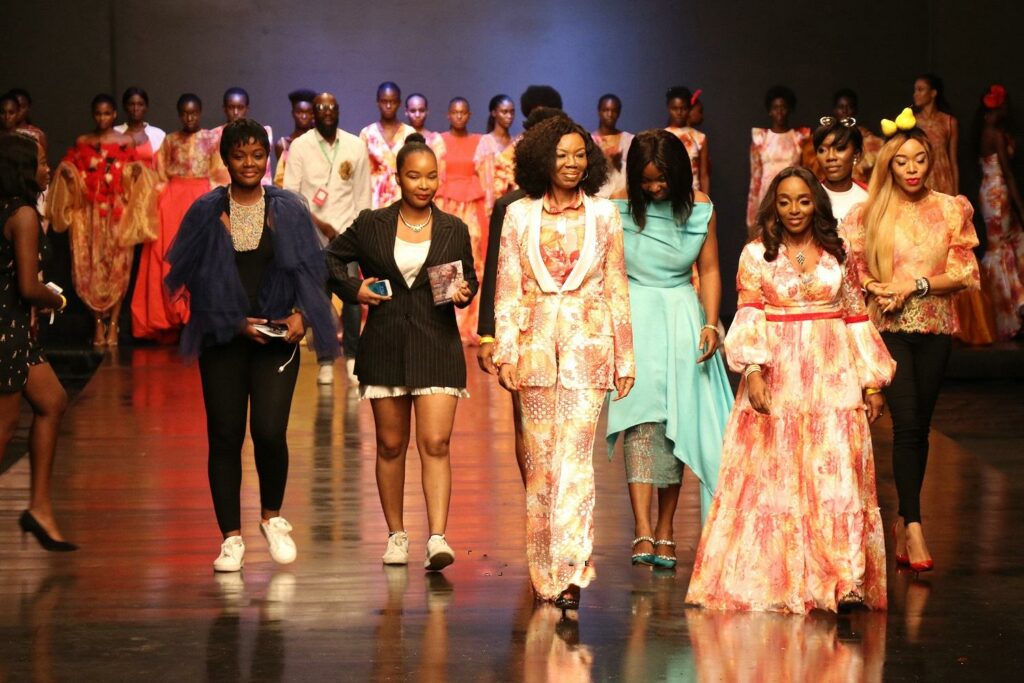 The Dew collection was curated by Betty Irabor, editor-in-chief, Genevieve magazine in support of mental health awareness. A very sensitive issue that isn't talked about enough in our society.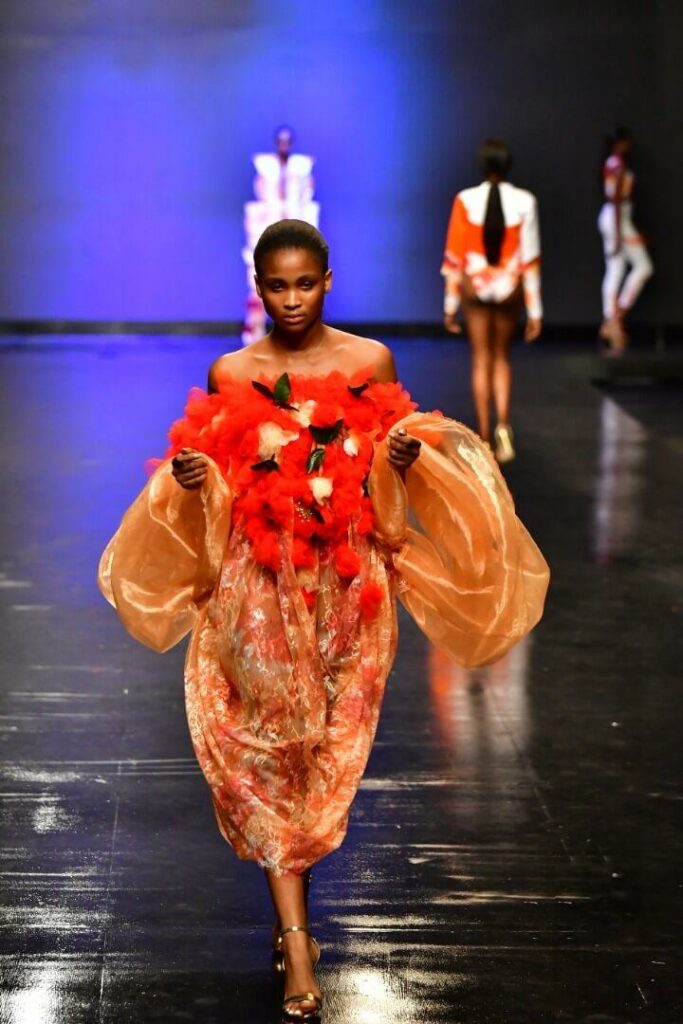 The collection was a collaborative effort of 10 eminent fashion designers; each producing 2 pieces for the cause.
Model pictured in LadyBeellionaire 'Lagos' dress, made with custom guipure orange ombré lace, organza exaggerated sleeves and hand made tulle and Crepeline ruffles, on the Lagos fashion design.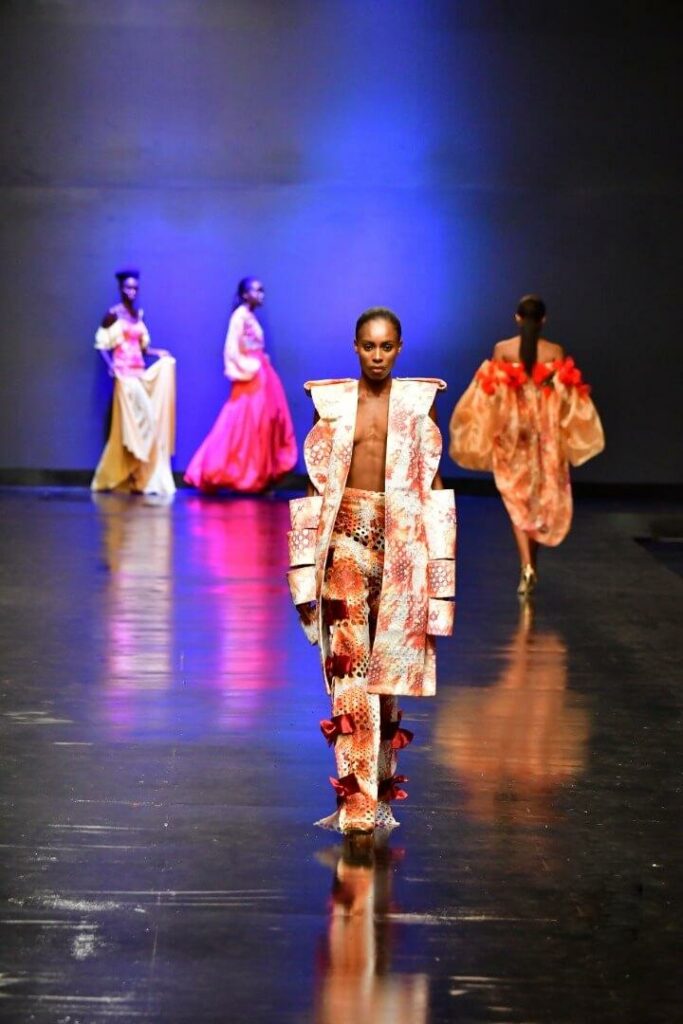 White and orange guipure lace avant-garde jacket and see through lace pants with handstitched maroon satin bows trailing the length of the trousers as seen here on a model at the Lagos Fashion Design week runway for the Dust to Dew collection advocating for mental health awareness.
The Dust to Dew collection by Betty Irabor goes way beyond fashion. It's a story of resilience and survival.
And LadyBeellionaire feels humbled to have shared this powerful moment with a woman who has been and continues to be a source of inspiration.