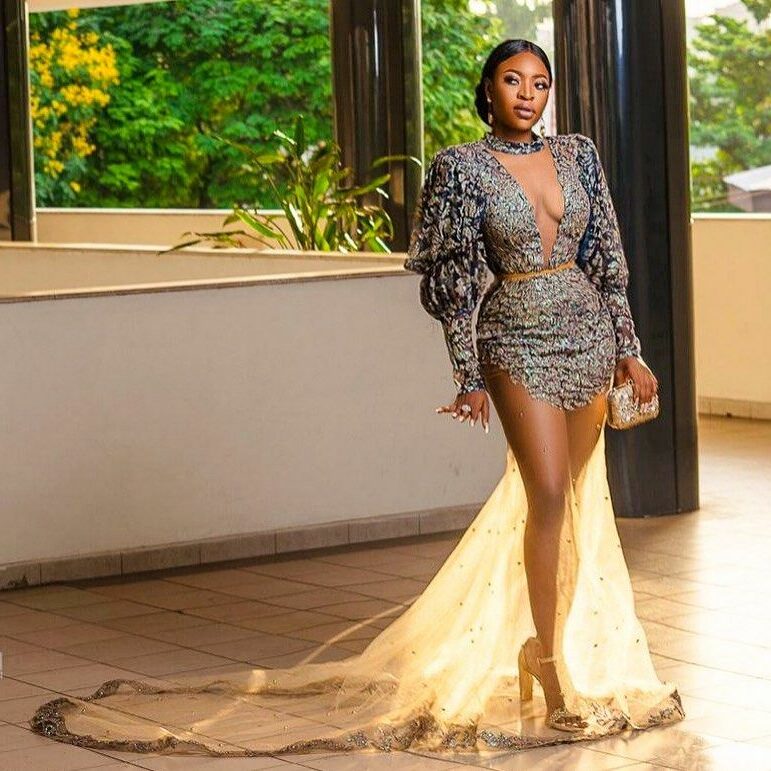 Calabar chic showed up to the AMVCAs in this sexy LadyBeellionaire dress with long sleeves, turtle neck, and skin color tulle train with lace appliqué trimmings on the hemline. This dress was fashioned from heavily stoned dark blue and silver lace.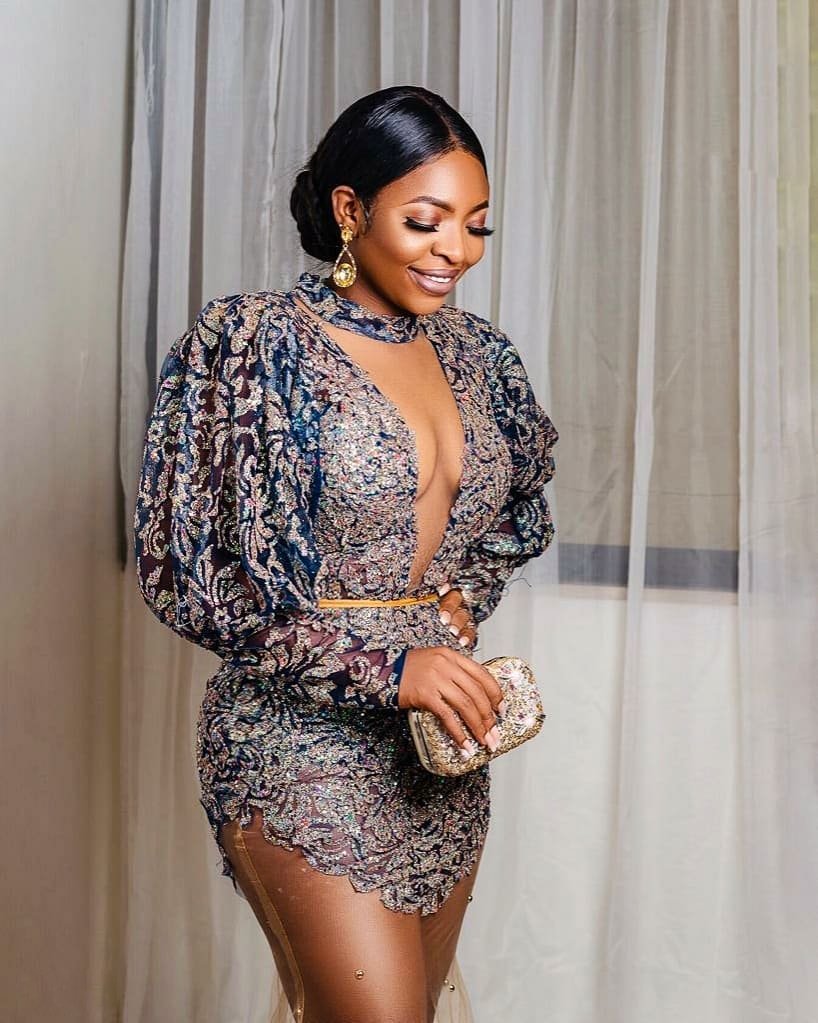 Seems these smiles of content are becoming a trend among our clients.

Care to know why? Contact us and we'd be happy to explain.