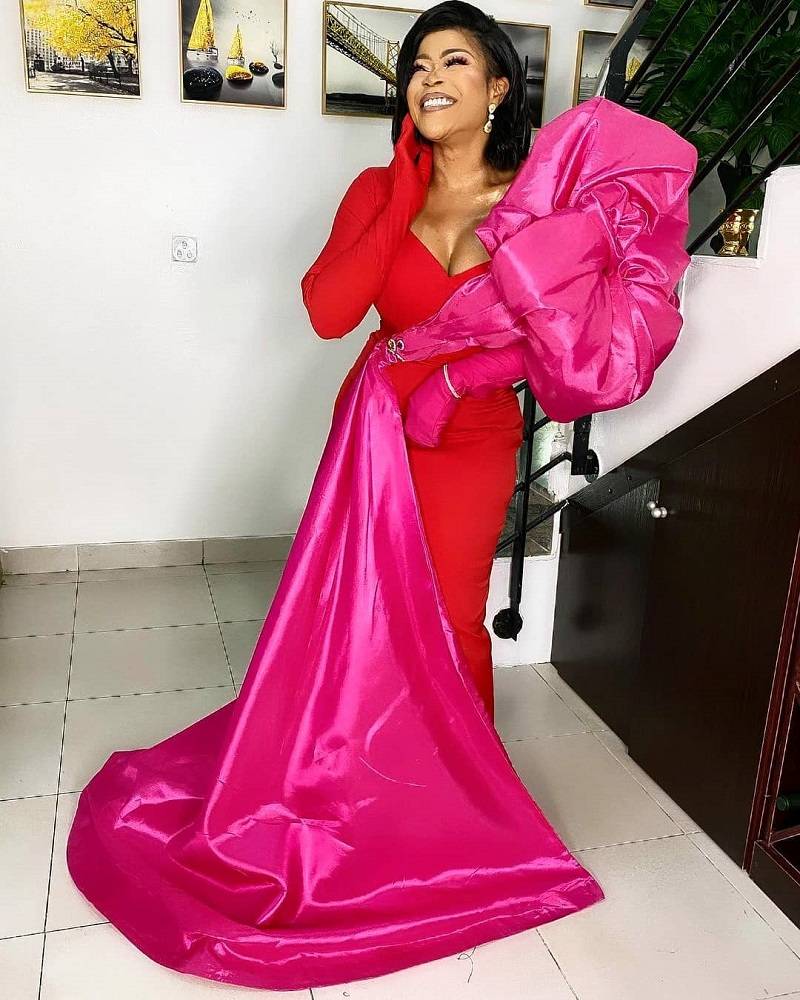 Veteran actress and singer, Shaffy Bello all smiles on her way to the La Femme Anjola movie premiere.

She showed up in LadyBeellionaire red crepe mermaid evening dress draped with a sharp contrasting neon pink taffeta flounce ruffles on the left shoulder then stretching out through the bust down to the waist and flows to the floor in the form of a side skirt.
Click on this link to shop the 'Shaffy' dress from our off-season collection.