Guess who's the only female to be part of the Glenfiddich maverick collaborators?

Our very own, Nse Ikpe-Etim graces the cover of ALLURE magazine in a LadyBeellionaire 'Xavier' suit.

The variant she wore was a burgundy jacquard damask suit pants set with exaggerated deconstructed sleeves designed with black tape to outline the draped oversize sleeves.
On the cover of Guardian: Life magazine, icon, and trailblazer, Nse Ikpe-Etim is a striking presence in her LadyBeellionaire blowhole jacket three-piece set.
The blue three-piece attire consists of a crepe deconstructed jacket with grommet rings, a matching blouse, and dress pants.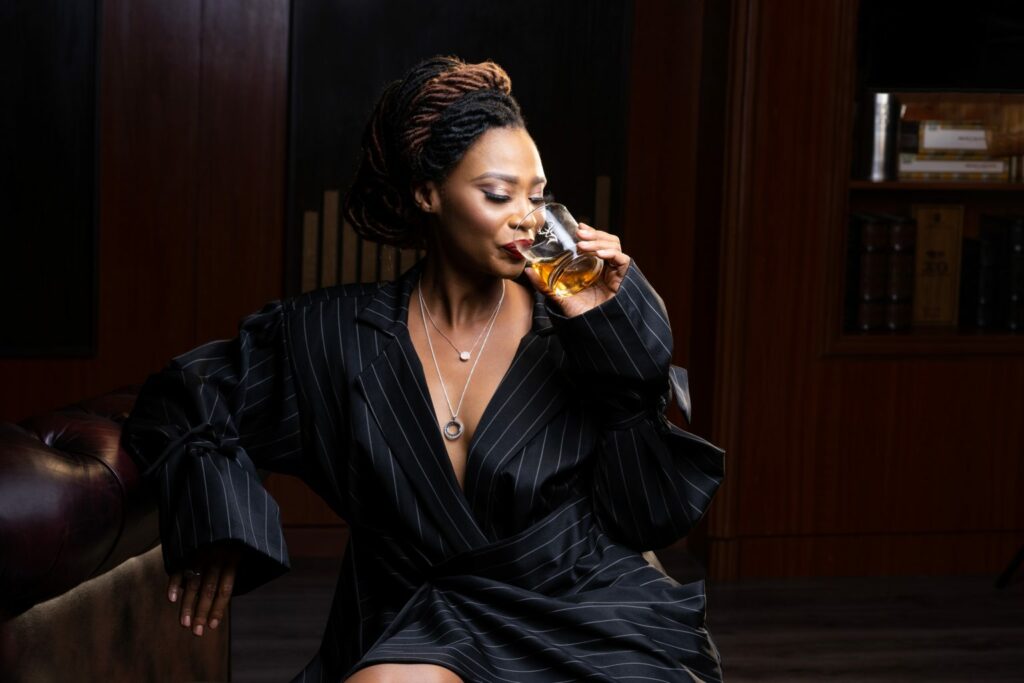 For her third look of the Glenfiddich Maverick Collaborators shoot, Nse is spotted taking a sip of Glenfiddich whiskey in a custom LadyBeellionaire black stripe cotton, avant-garde draped jacket dress.
As an embodiment of the Glenfiddich Maverick spirit, the resilient Nse shares her inspirational story, this time dressed in a LadyBeellionaire chocolate brown satin shirt adorned with gold pearls on the collar and cuffs paired with matching pants.
Who would have thought tsunamis could be so silent?